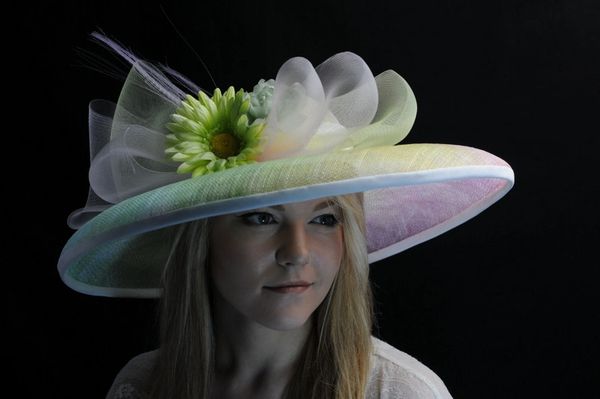 Rainbow

Rainbow is a lovely hand dyed sinamay in shades of pink, yellow, green
and blue as they unfold across the brim. It has an ivory trim and
rucched abnd. There is a large yellow crinoline bow with smaller pink
crinoline double bow on top. Pink crinoline spray, green daisy and blue
gardenia complete the look.

Featured Products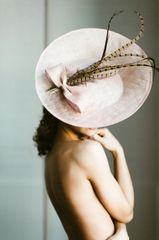 Blush Discus
$415.00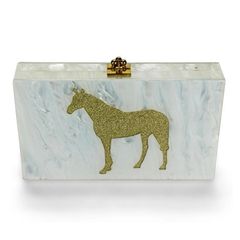 Metallic Horse Clutch
$65.00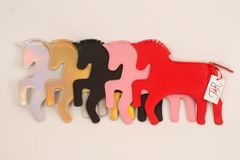 Pony Purse
$45.00